Project:
Home Builder Packaging Rebrand
Scope:
 Branding, Package Design, Illustration, Production
Home Builder is one of Home Hardware's private brands. The products under this line include sealants, nuts, screws, and tapes - all the smaller objects necessary for a DIY project. 

For this project, I created 365 packaging templates used on over 2,500 products with the new Home Builder rebrand. When visiting the Home Builder aisle in-store, the consumer is presented with a peg board wall that includes hundreds of hanging clamshell packages. The goal was to create and organize the packaging system into nine main categories and 40 sub-categories. My team and I used nine different colours and shades to denote product categories and subcategories. For example, all screws used blue packages and each differing screw would be identified by its shade of blue. 
Credit
Creative Director - Jeremy McLellan
Designer - Chloe Karalash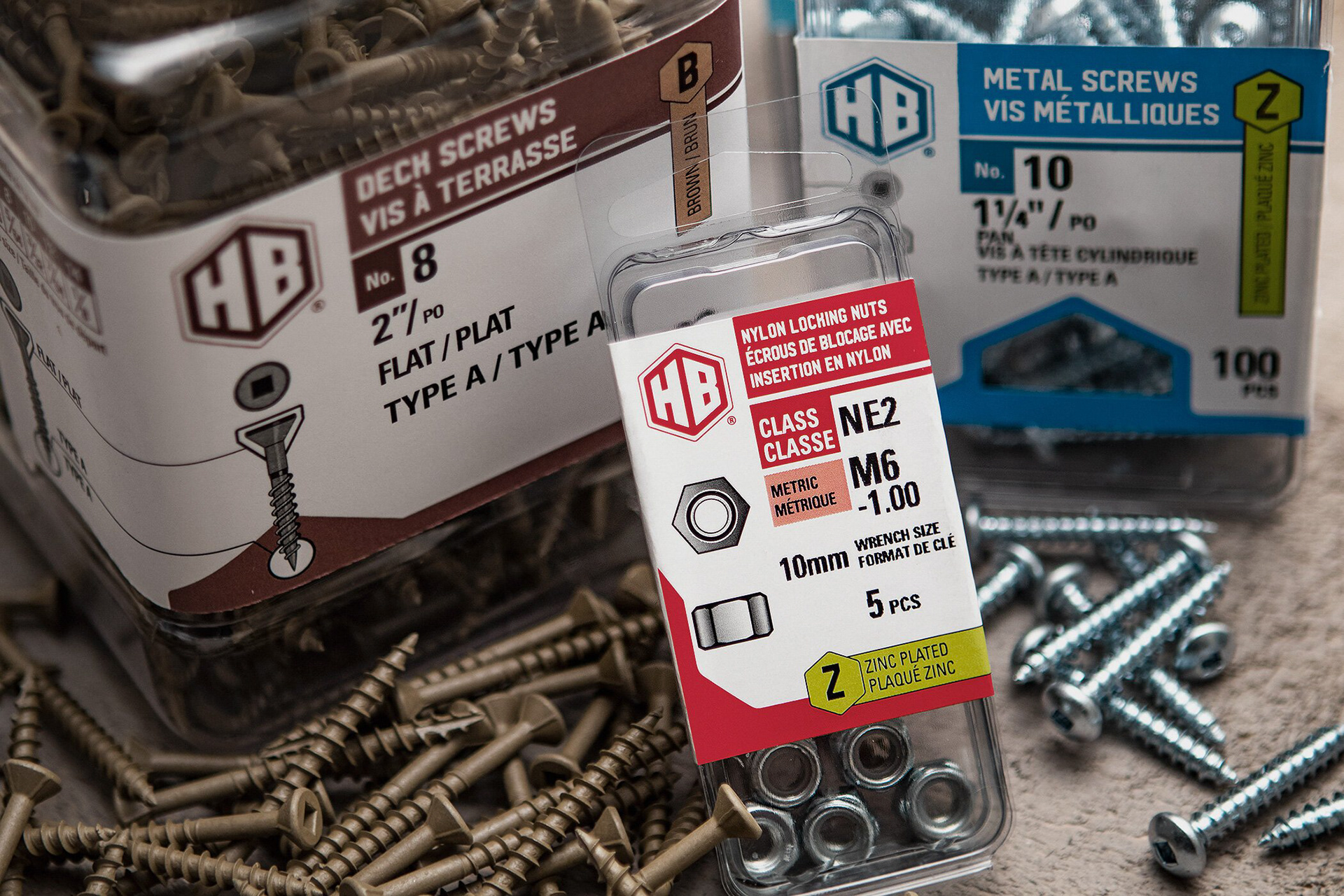 Colour Categories Created